Easily accessed, more affordable than imagined
You can reach the Northwest Territories from any major city in North America by connecting through the gateway cities of Edmonton, Calgary, Vancouver or Ottawa. Then make easy connections with frequently scheduled jet service to Yellowknife and beyond.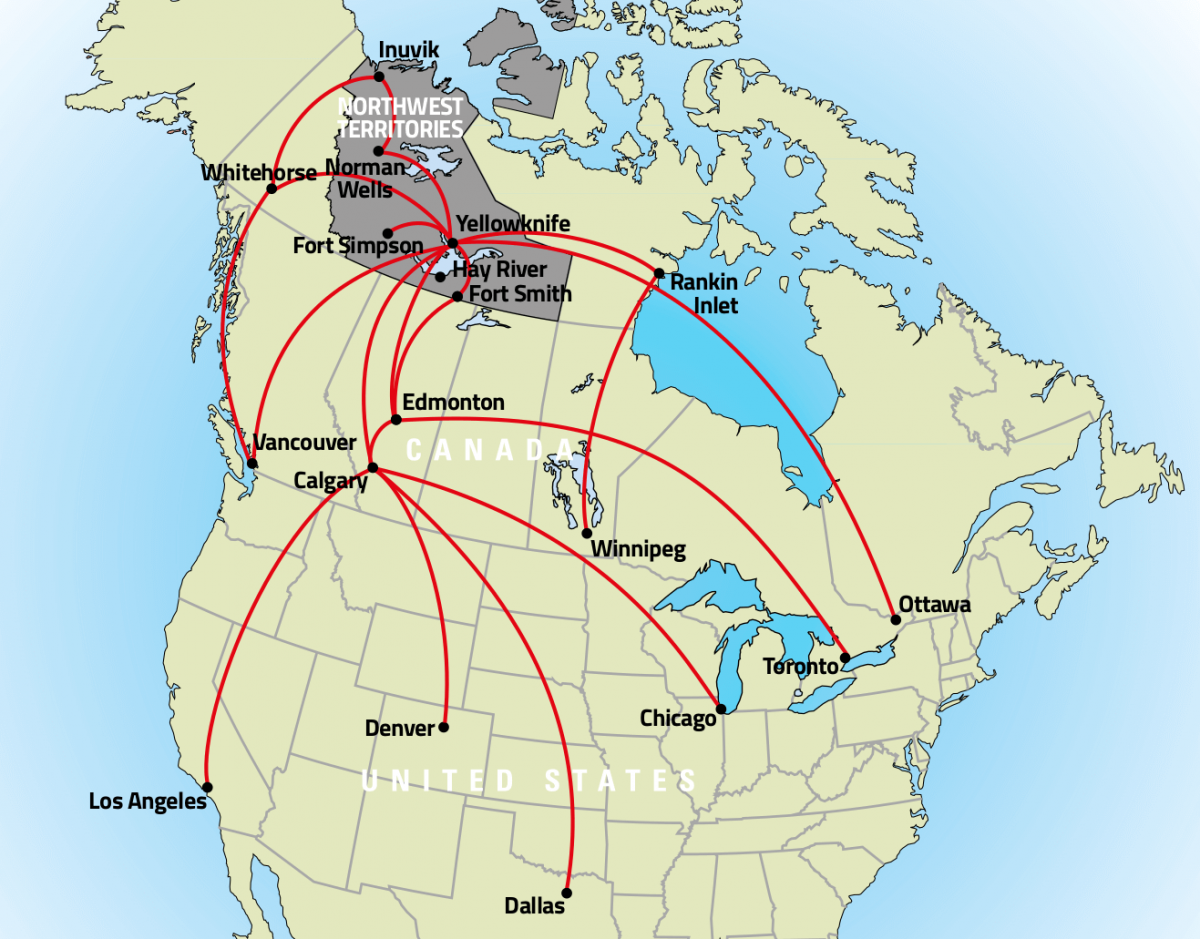 Canadian North and First Air provide daily jet service between Edmonton and Yellowknife, and Air Canada and WestJet provide daily jet service to Yellowknife from both Edmonton and Calgary. Air Canada also provides direct jet service between Vancouver and Yellowknife. Air North has scheduled flight service between Ottawa, Yellowknife and Whitehorse several times a week. Air North also provides jet service between Whitehorse and the town of Inuvik. Northwestern Air Lease provides direct service between Edmonton and the community of Fort Smith.