At last! You've made it to Inuvik and now you're getting ready to drive the brand new Inuvik-Tuktoyaktuk Road. Whether you've arrived here by driving the mighty Dempster Highway, or you've flown into Inuvik with one of our Northern air carriers, you should take a few days to explore the town.
​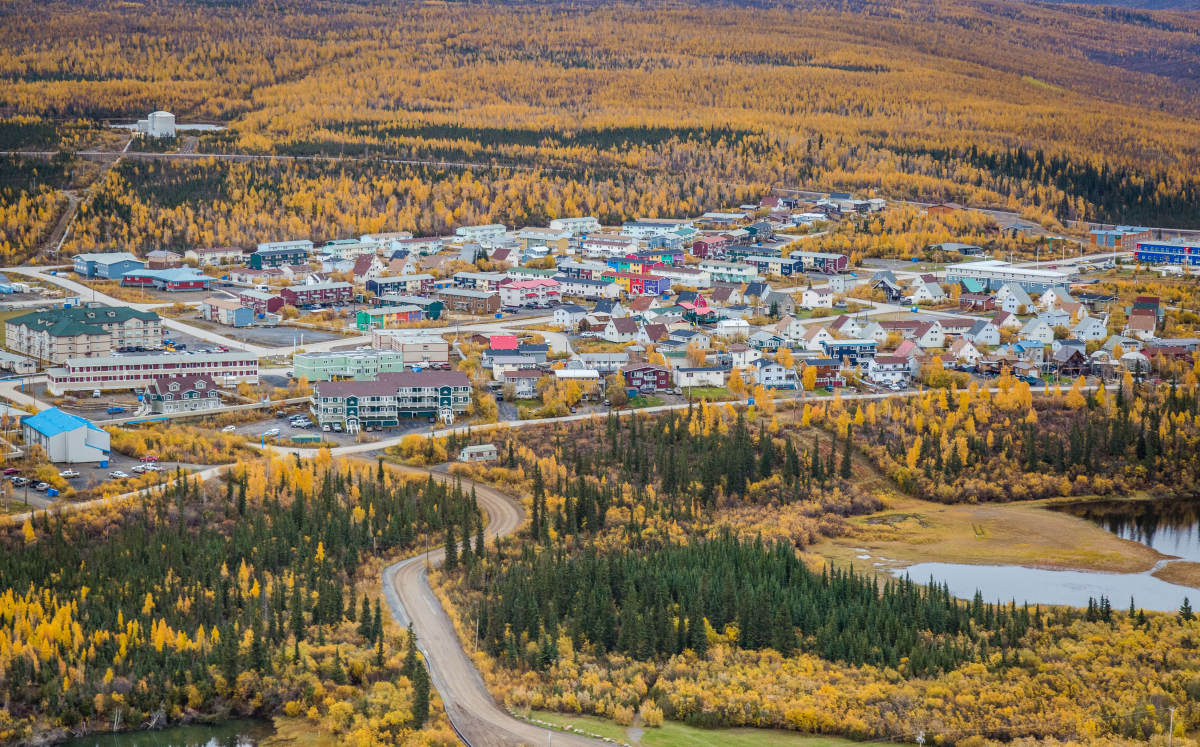 Your first stops should be the Town Office and Western Arctic Regional Visitor Centre. The Town Office is where you can collect your official Order of Arctic Adventurers certificate and a free souvenir pin. If you've driven up the Dempster, you've earned it! In addition to helpful tips and recommendations, the visitor centre features beautiful exhibits on art, culture and wildlife.
Next, check in at Our Lady of Victory Church on Mackenzie Road, more commonly known as the Igloo Church. This is the most-photographed building in Inuvik and for good reason. Be sure to go inside the church as the interior is decorated with paintings by local artist Mona Thrasher.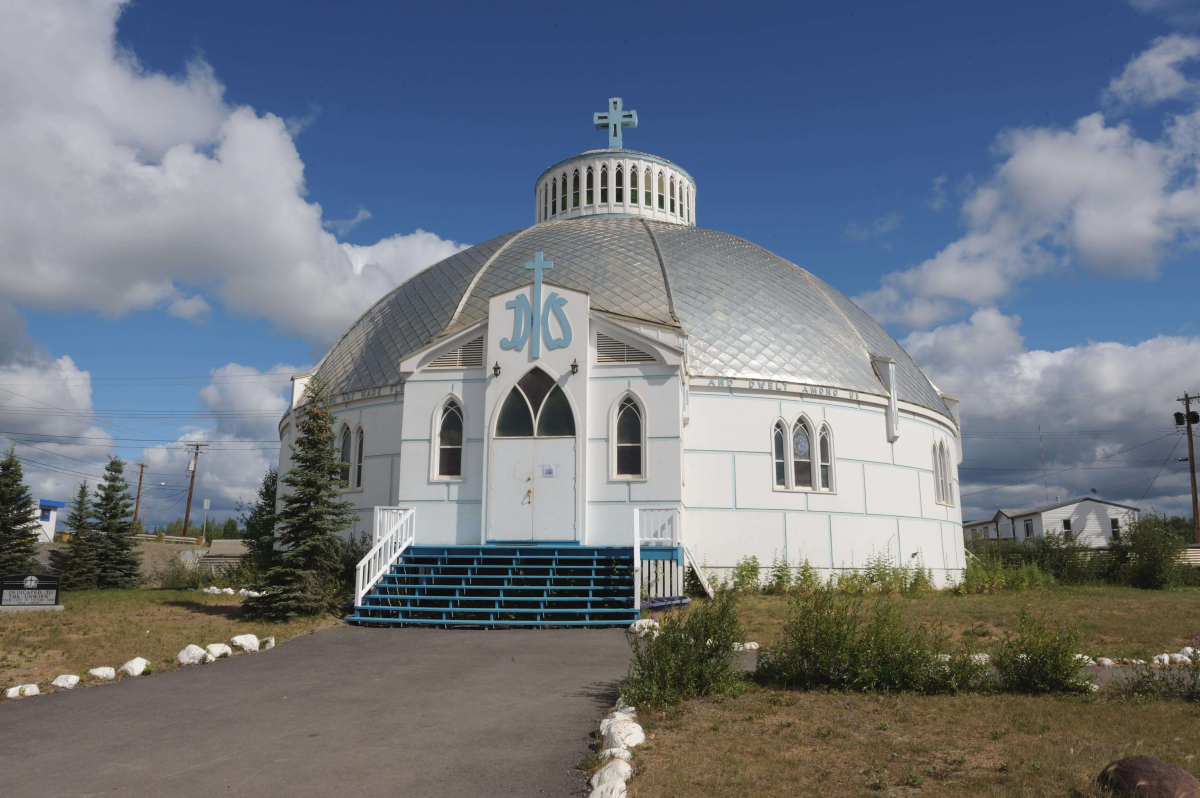 By now you've likely worked up an appetite. If it's early in the day, the Mackenzie Grill serves up a tasty Arctic Char eggs benedict, or if it's closer to dinnertime, you'll want to try Alestine's for fresh fish tacos or a reindeer burger. Alestine's will be the restaurant made out an old schoolbus.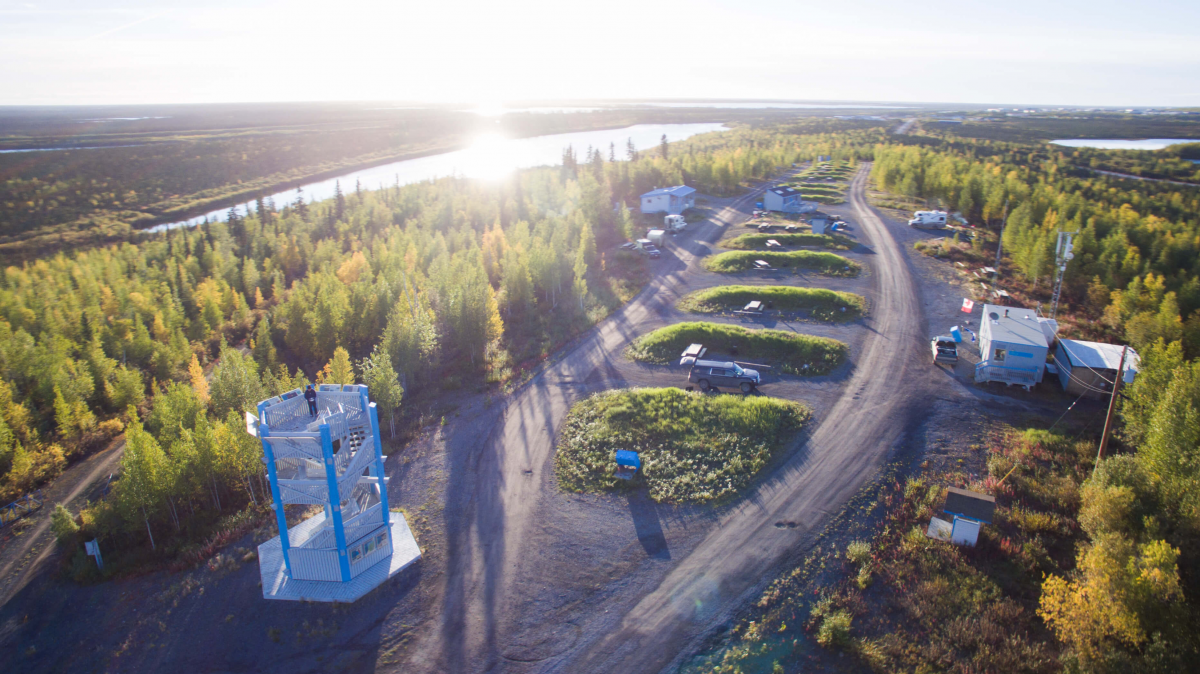 Next, check out one of the area's territorial parks. Ja'k Territorial Park features an excellent observation tower for views of the delta and is a great spot for bird-watching. Happy Valley Territorial Park is right in town and overlooks a branch of the Mackenzie River along with a view of the Richardson Mountains.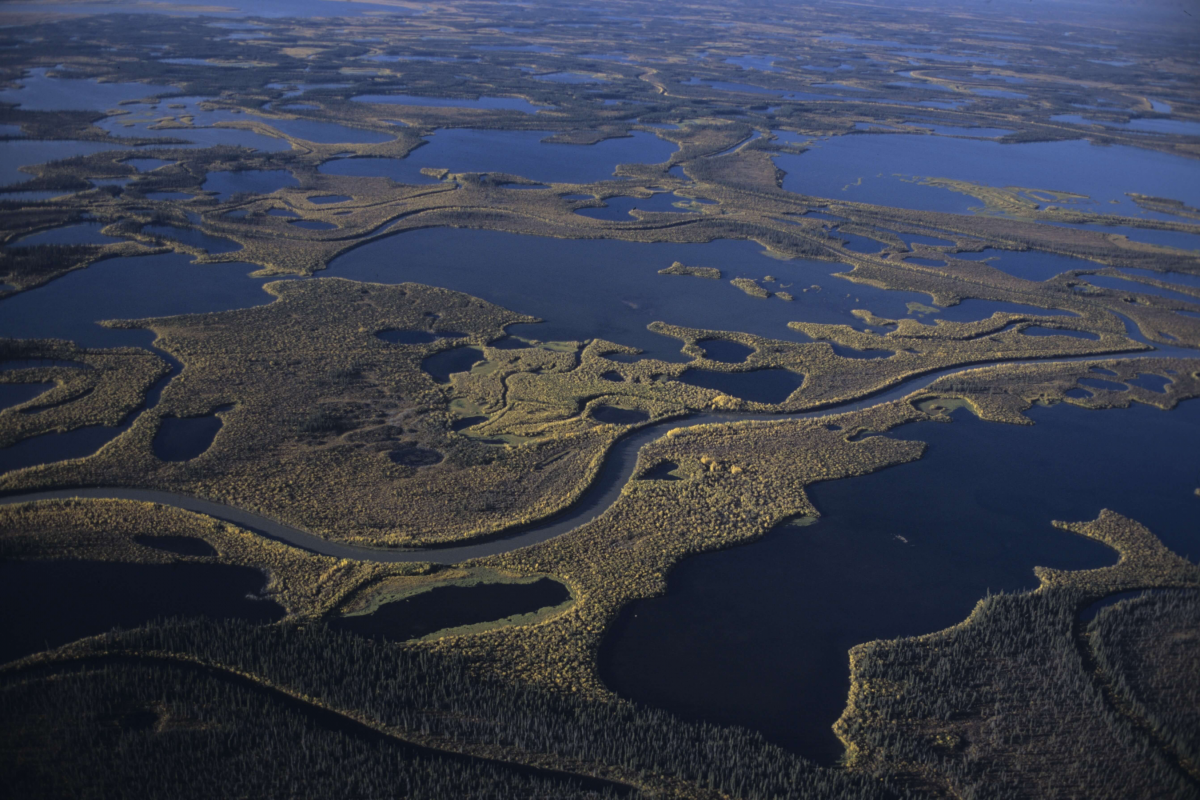 After a day or two exploring hiking trails, or maybe taking a boat tour on the Mackenzie, it's time to start your drive up to the Arctic Ocean.
First things first, check the current conditions of the road on the Department of Transportation website. Once you've packed up the car or truck with extra food, fuel, emergency supplies and warm clothing, you're ready to hit the road. Note that there are sections of the road where cell service is not available. Carrying a spot or in-reach device is always a good idea when travelling on remote highways.
The first part of the road will take you through the Highlands, which include the Caribou Hills, so named because it's part of the Bluenose West and Cape Bathurst caribou herd traditional migration zones. Sightings are rare, but keep an eye peeled just in case. The Highlands feature three rest areas at kilometres 29, 30 and 41.
The next part of the road brings you to the Lake Lands and will take you over two bridges. You'll want to stop for photos and a picnic break around Parson's Lake or Husky Lake. Stop to stretch your legs at the rest stop at kilometre 71.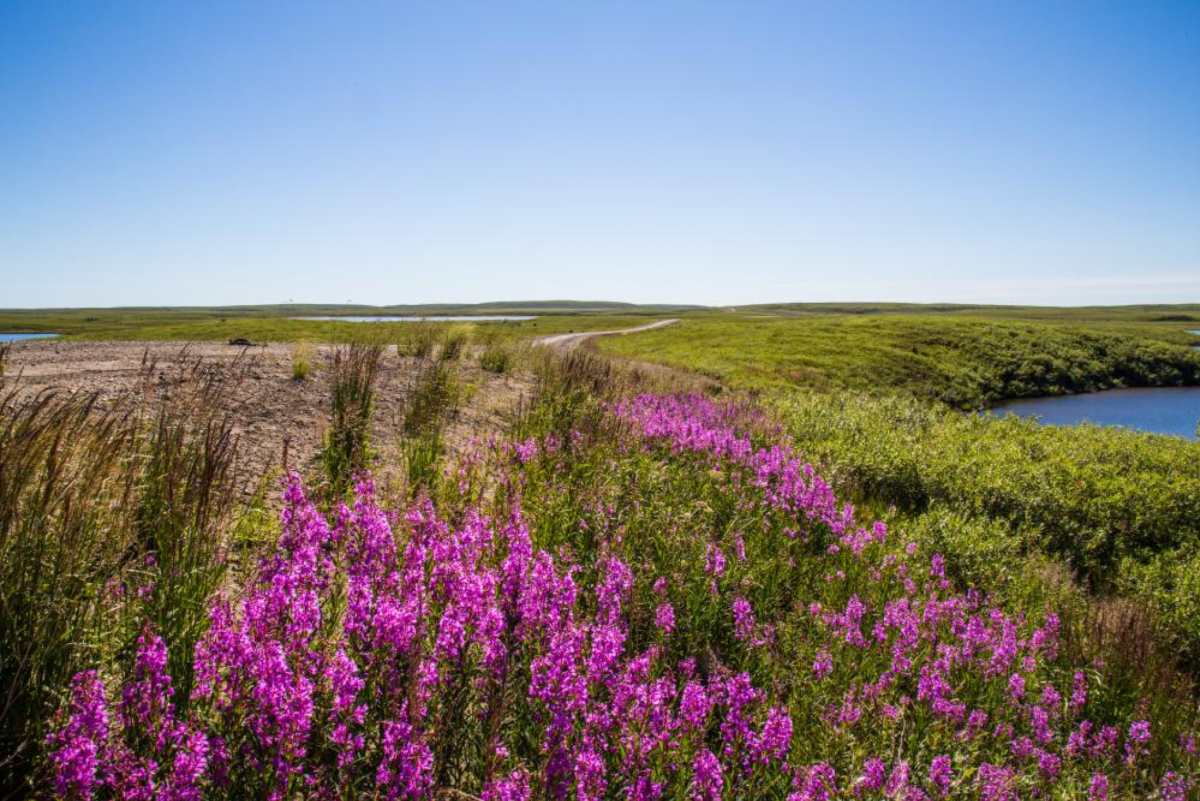 The Tuk Plains is the last section of the road before you reach Tuktoyaktuk itself and this is where you'll find the famous pingos! Be sure to allow some time to stop and view these incredible ice hills and take a photo of Pingo National Landmark.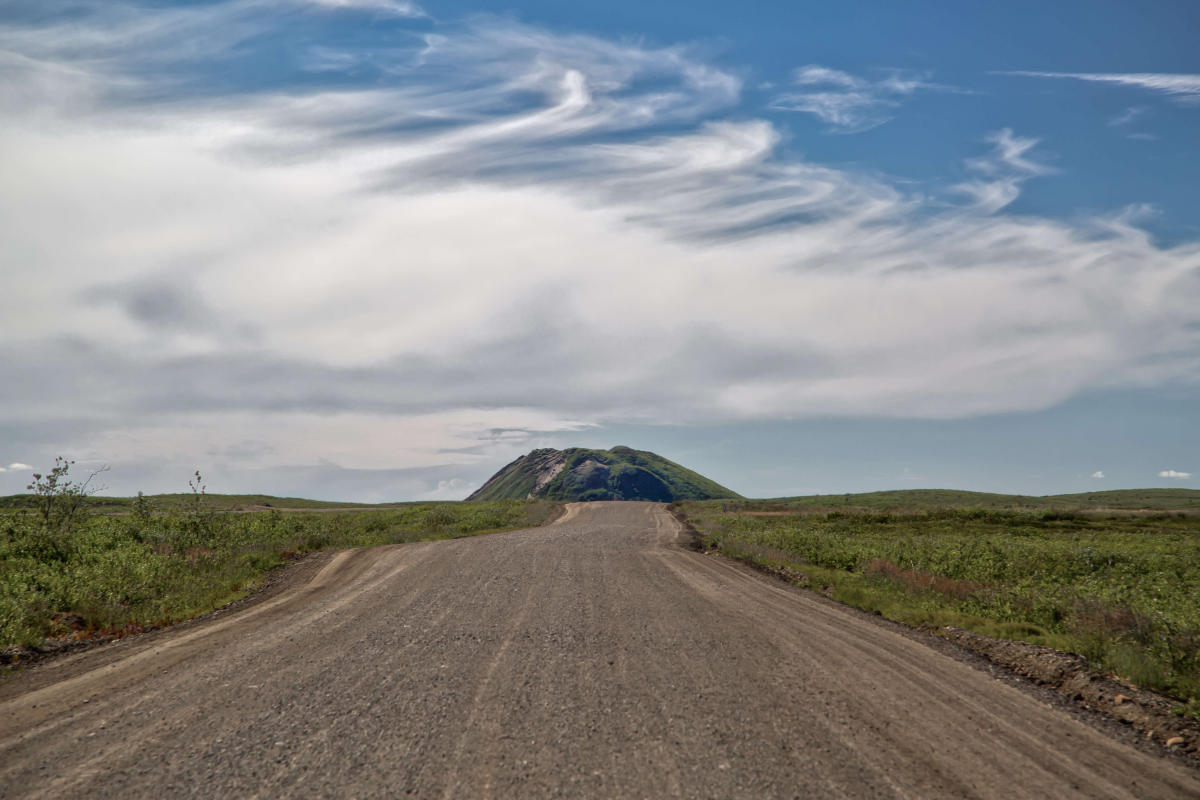 Once you've driven all 138 km of the Inuvik-Tuk road, you'll be in Tuktoyaktuk. Drive to the Point to wade into the Arctic Ocean and be sure to snap a picture for those not lucky enough to make the trip. 
Check into your bed and breakfast in Tuk, or set up camp at The Point (strictly leave-no-trace camping) and enjoy this incredible little hamlet. There are a number of guides to choose from if you want a tour of the hamlet, or would like someone to take you out on the water. It's a great idea to hit the water to get to the 400-metre-long Pingo Canadian Landmark Day Use Area. Starting with a floating dock suitable for motorboats and paddle craft the boardwalk gently slopes uphill above the tundra bringing you to a deck with seating offering a panoramic view of Ibyuk and Spit pingos. On a clear day numerous other pingos dot the distant landscape. Bring binoculars and lunch then enjoy the view.