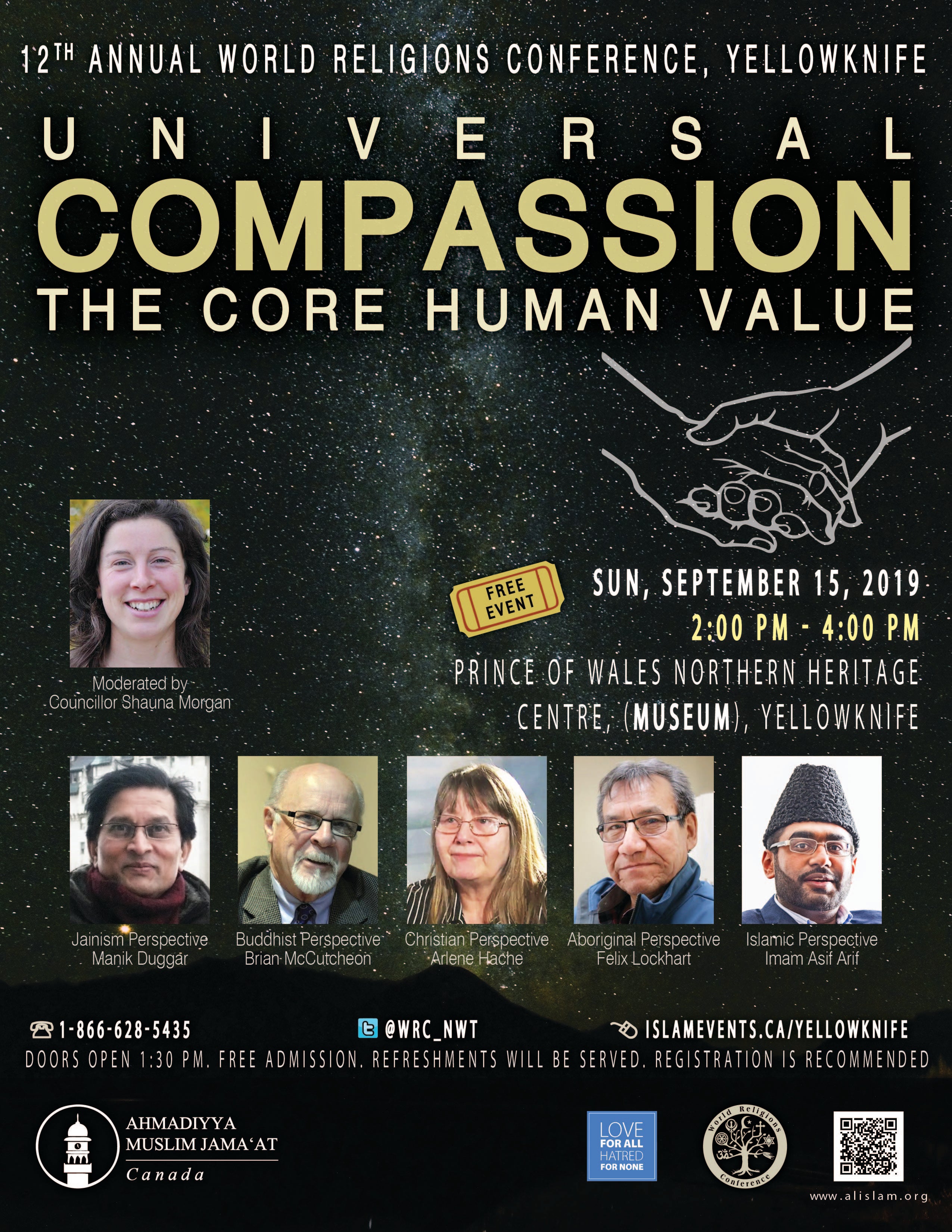 World Religions Conference
Date:
Sunday, September 15, 2019
World Religions Conference is an initiative of Ahmadiyya Muslim Jamā'at to foster interfaith harmony and promote peace in the society. Ahmadiyya Muslim Jamā'at is well known for this and takes pride in promoting this cause all over the world.
The World Religions Conference is a learning experience that offers delegates from diverse faith communities and philosophical traditions a wonderful opportunity to exchange ideas and explore topical issues in a spirit of mutual respect. This was so envisioned by the Holy Founder of the Ahmadiyya Muslim Community over a century ago.
Every year a theme is selected as a topic for deliberations at this event, and representatives of various faiths are invited for participation. These deliberations, as they are based on a mutual respect for each other's differences, are an example to all who attend, and a valuable lesson of unity and accepting others.