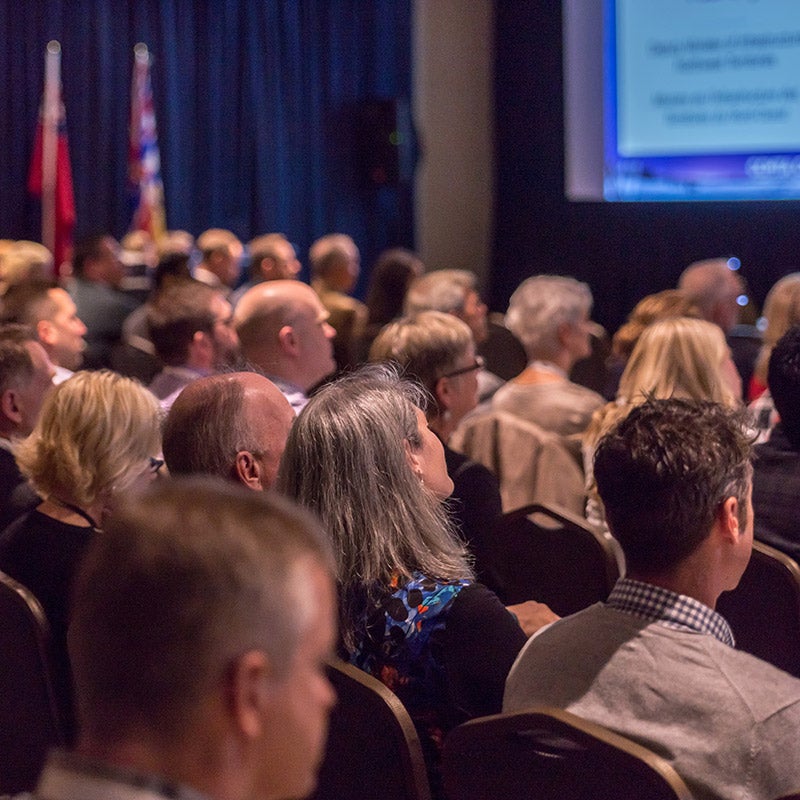 We wanted to thank you and your team at Northwest Territories Tourism for helping us make our 2017 Annual Meeting a success! From the moment that I reached out to the Convention Bureau until the moment we boarded our plane to return home post-event, Michelle Handley and her team were there to support us in our planning and execution.
The warmth and northern welcome that we received during our first site visit was just a sample of what the entire experience would become. From working with vendors, to coming up with out of the box ideas for capturing the northern spirit so that it was reflected in our program, this team was goldmine of resources. Michelle and the team at Spectacular NWT have a love for their communities and it shines through in everything they do. After our first site visit, I left confident that the NWT team would be able to not only support the vision for our conference but provide us with the tools and means to execute - and provide a memorable experience for everyone involved.
Yellowknife itself is a city that is walkable, easy to navigate and provides any of the services that the metropolitan cities to the south offer. Being one of the very first large-scale events taken on by the Northwest Territories Tourism and Spectacular NWT Convention Bureau, CCMTA 2017 Annual Meeting was considered a huge success. With only positive feedback from our delegates and planning team alike, I would not hesitate to recommend Yellowknife to any planner who is considering NWT as an option for their conference or meetings and would welcome the opportunity to speak to our experiences and sing the merits of what Canada's biggest little city.
We are looking forward to hosting again in beautiful Northwest Territories in the coming years.